Virtual Machines Summer School 2016 (#vmss16)
Overview
The Virtual Machines Summer School (VMSS) will take place in Cumberland Lodge, UK in summer 2016 just outside London. The aim of the summer school is to give early career researchers (PhD students and postdocs particularly) an overview of the field, and to meet some of its top thinkers.
Venue: Cumberland Lodge is a former royal hunting lodge in Windsor Great Park, a few miles south of Windsor castle. Since all participants will be staying at the Lodge, a concentrated and inspiring atmosphere is guaranteed.
Schedule
Tweets
Group photo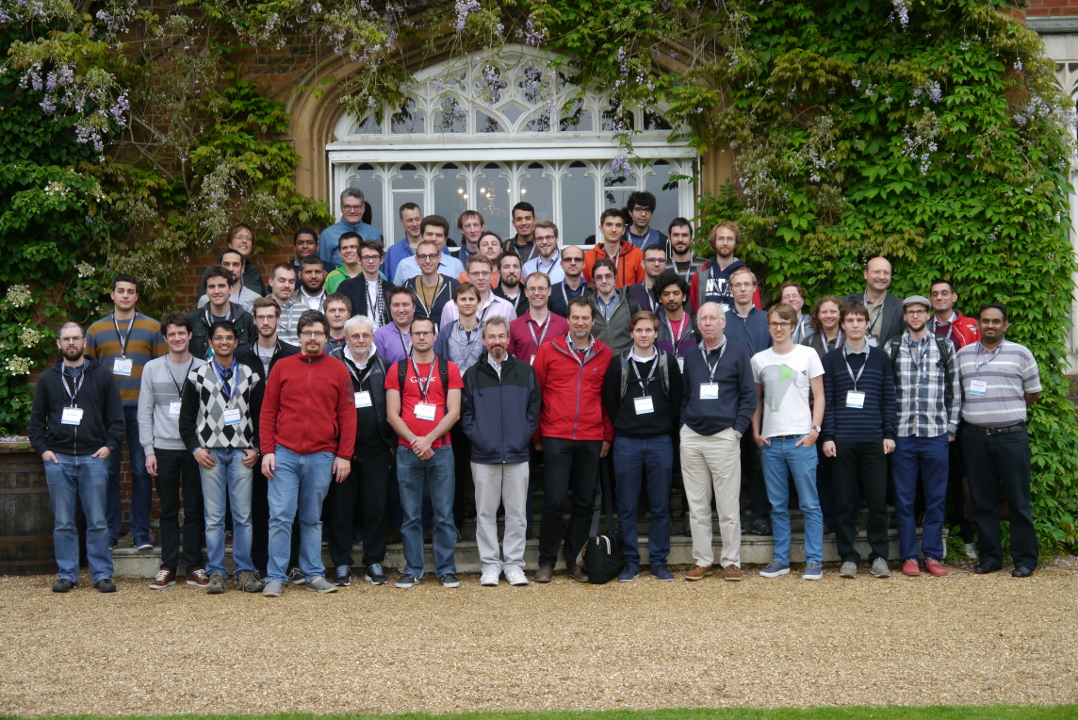 Timeline
Early Bird Registration Period: January 11 - February 15, 2016
Regular Registration Period: February 16 - April 30, 2016
Summer School: May 31, 12:00 - June 3 2016, 16:00
Travel
Getting to Cumberland Lodge is easy: it is a 20 minute drive from Heathrow; and a 10 minute taxi journey from Egham railway station. There is free parking for those coming by car. See Cumberland Lodge's travel directions and an OSM map of Cumberland Lodge. If you are travelling through London, we recommend using CityMapper to plan your journey.
Other resources: map of the Cumberland Lodge buildings; walks near Cumberland Lodge.
Acknowledgements
We have been able to keep ticket prices low due to financial support from the EPSRC as part of the Cooler grant.
Organisation
If you have any questions at all about VMSS, please don't hesitate to contact us.