Current members (Alumni)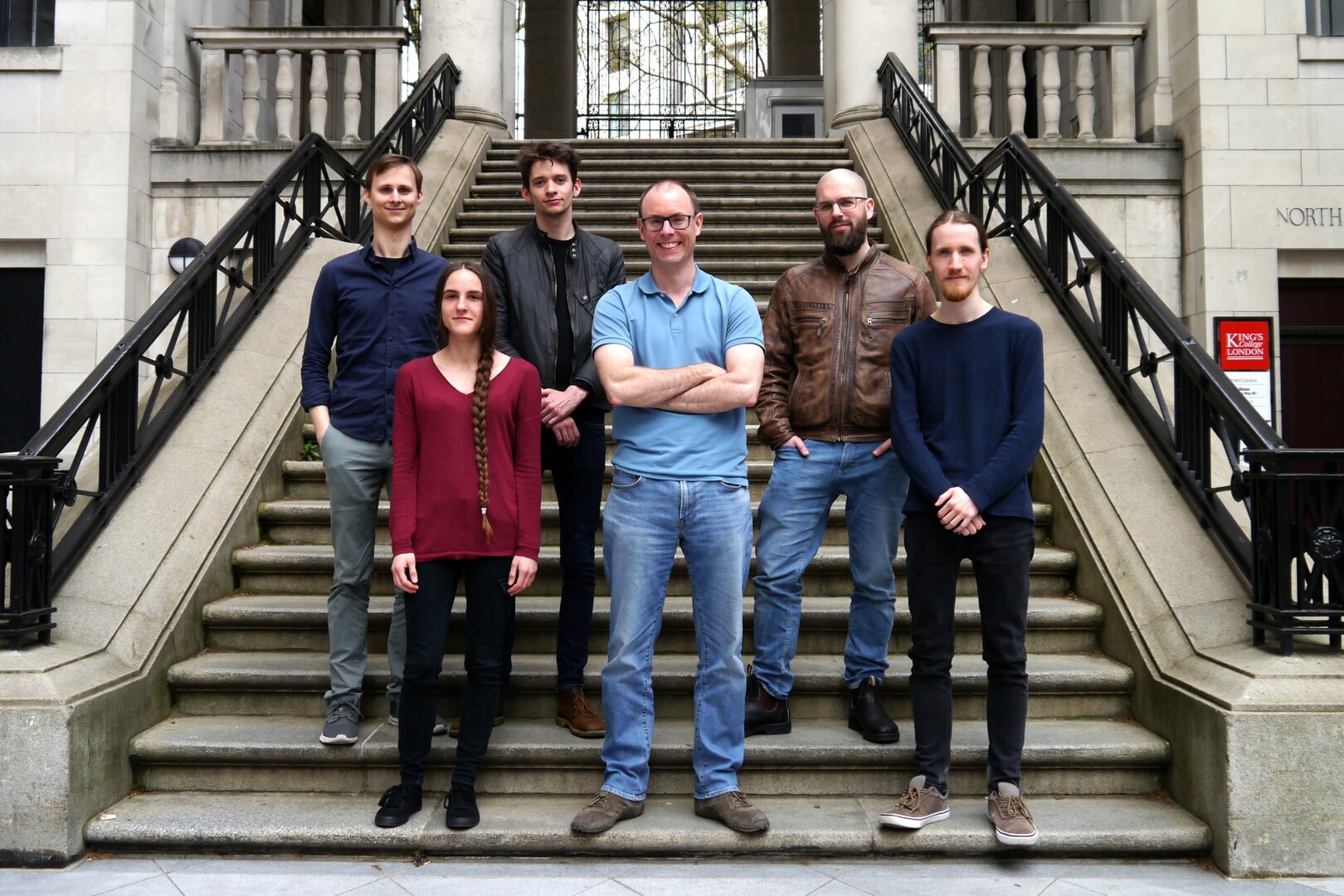 Bush House, King's College London, April 2019.
Lukas Diekmann, Gabriela-Alexandra Moldovan, Jake Hughes, Laurence Tratt, Edd Barrett, Robert Bartlensky

Edd Barrett

Edd is a Research Associate on the Cooler project. Edd's previous research was in the field of reverse engineering, program analysis, and abstract interpretation. In his spare time, Edd is an OpenBSD developer.

Robert Bartlensky

Robert is an intern with the Software Development Team interested in Operating Systems and the Rust programming language. Robert is working on a Lua interpreter written in Rust. When he is not programming, he enjoys transforming Emacs into a Swiss Army knife.

Lukas Diekmann

Lukas is a Research Associate on the Editors project, which aims to investigate how a suitable editor for composed languages can be created. His focus is on balancing out the needs of the editor system with the wish of most users to edit text freely.

Jake Hughes

Jake is a PhD student interested in JIT compilation and meta-tracing. He implemented the Erlang-like actor-based concurrent language Plang, based on shared-nothing threads while studying for a BSc at the University of Sussex.

Gabriela-Alexandra Moldovan

Gabriela is an intern with the Software Development Team, a free software enthusiast, and is interested in algorithm design and competitive programming. Gabriela is working on a meta-tracing interpreter for a subset of C.

Laurence Tratt

Laurence leads the Software Development Team. His main research interests surround programming languages and domain specific languages. He created the Converge programming language which allows syntactically distinct domain specific languages to be embedded in normal program files and compiled out at compile-time. He has also written several other open-source programs.